Meadowlark Technology computer consultancy

Copyright Meadowlark technology© 2007

QuoteNow! is an easy to use quotation manager that runs on the tiny Palm, Pocket PC or Tablet PC computers that allows you to make instant accurate quotations for work that are ready to print.
The basic version of QuoteNow is expected to be complete by summer 2007.
Do you hate writing quotations?
Would you like to issue invoices instantly and on the spot, on professionally produced stationary, but retain copies of them for future reference?
Would you like to take a copy of your business contacts with you when you are on site?
Would you like to add that quotation to your accounts package without re-entering any information?
Is there a good chance that when you have given the customer a quotation he/she will take their business elsewhere, perhaps without realising what you are offering?
You need QuoteNow!
QuoteNow! is a quotation manager that runs on the tiny but powerful palm™ series of pocket computers. It has the following features:
It stores basic information about your customers ie name address and telephone number.
It stores quotations for work requested by these customers.
It produces quotations at lightning speed, like a calculator but faster easier and more accurately.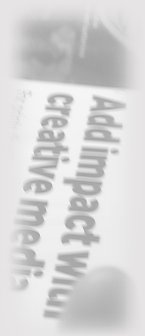 What is JobVision?
JobVision is a plumbers / electricians / builders / roofers business management assistant. It will help you run your business, it will save you time, and help you earn more. It will reduce your paperwork, help you with your tax form, and help you work less. To see what JobVision can do, why not read the instructions?
The standard introductory version of JobVision costs £195.00.
The Proprietor of Broomheads Heating and Plumbing Ltd claims that JobTrac (the first version of JobVision) saves him around £60000 each year. He also said "The software never puts a foot wrong". and "The software could not be easier to use".
JobVision is ideal for managing a small construction firm:
It provides
Detailed job planning and tracking information,
Statements,
Expert help with your tax form,
Letters to customers,
Invoices and quotations,
It reduces mounds of paperwork to the minimum,
It saves you hours of time and money.
It puts you in greater control of your business.
Last updated 27-Jan-2007