Linnet: Laundry Management System
Screen shot of the main menu of the Linnet laundry management system.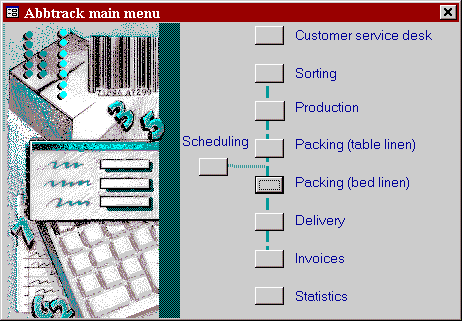 Linnet is a sophisticated rented laundry management system.
It performs various essential roles in the running of a laundry
It manages contracts which state which customers receive which laundered items and when.
It manages deliveries and receipts with its intelligent integrated contract system.
It intelligently adjusts workloads to reflect incomplete deliveries.
It interactively reports on production, packing and deliveries.
It informs management of profitability issues that allow business earnings to be maximised.
It compiles and prints customer invoices.